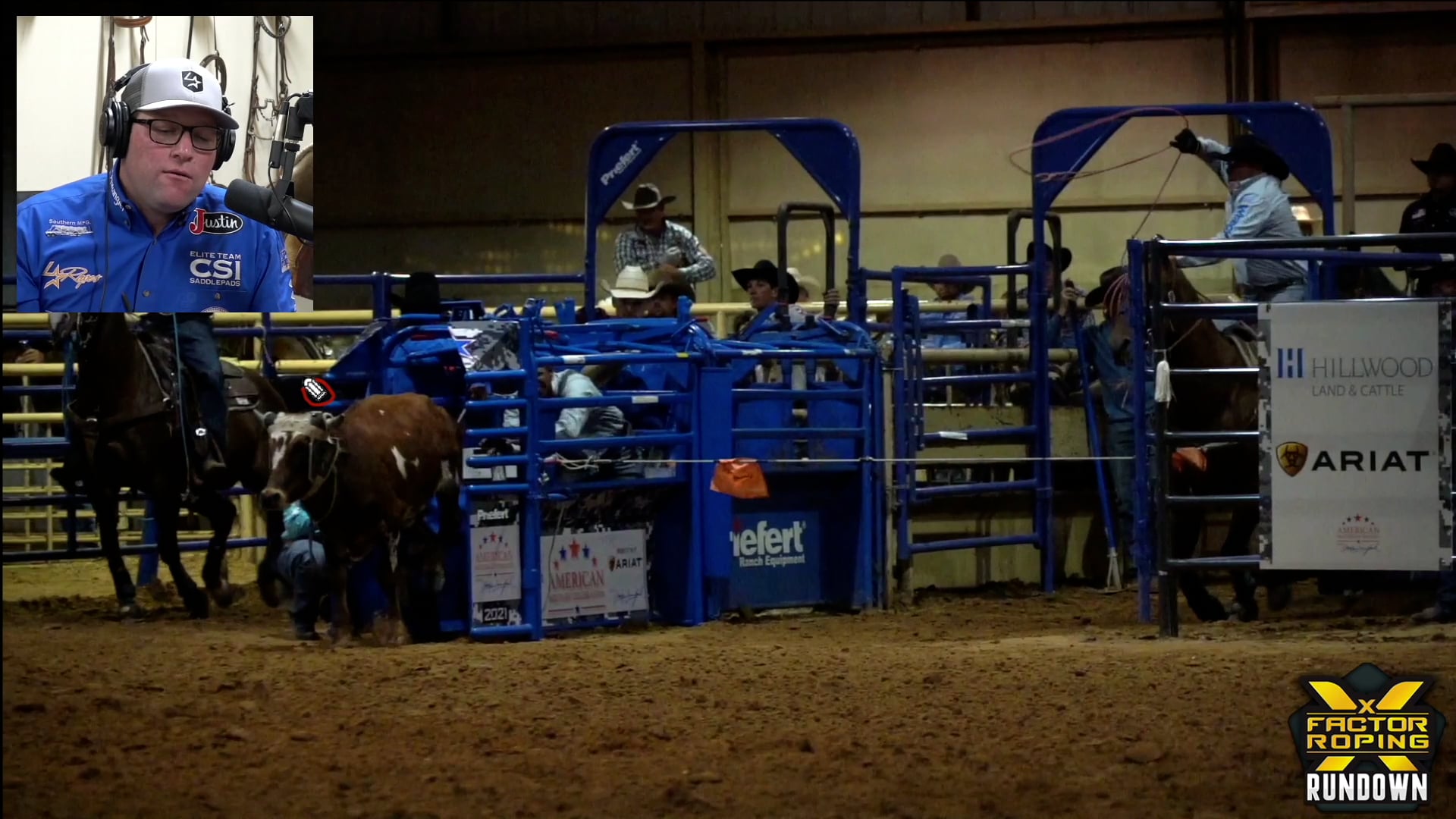 [Coleman] Now, we already talked about my hand is a little bit below, notice how this almost more has kind of a upward look to it, right? If I'm looking here at my tip, here at my hand, it's almost upward. So, my hand's kind of below the tip. So, the next swing I'm going to have to really get it above it, and it'll probably be a little bit more level, if you will, rather than kind of downward, like I'm wanting. Boom.
Now here's the issue. We're kind of level. Okay? It's like my golf swing. With a bad swing, you better be correcting it when it gets close to the ball. Okay? It's a long ways from here to here. So, this is going to force some creativity in my delivery. I'm not really going to use my swing to catch the steer. I'm going to try to use a good delivery to compensate for a bad swing.
And I had a guy tell me a long time ago in golf, anytime you start compensating, it's extremely hard to be consistent. Make sense? Fix the core of the problem. Core of the problem is that my hand just doesn't have my tip going towards the target, right?
So, here in the delivery, I'm going to go ahead and give her the old roll down. And you'll notice that it's not going to hit the back of the horns. It's going to hit dead. Right? It's going to splatter. Now stop right there. Did you see the turn on my loop? When you reach this… Honda, stop. Right there. See this Honda's facing towards my tip? Okay? And it's going to pull off my left hand here, because I'm having to use the pull between my hands to get the tip coming towards the target. So, I've got to turn the loop early and then let my coils out, if that makes sense. In an ideal world, I would be throwing my coils where that Honda's facing forward towards that tip all the way to the back of the steer's head. I did not have a good swing. So, I'm having to get creative with my delivery here, which happens, I mean, it's team roping.
[Pace] Well, and this is really advanced stuff. When we say something like this, if you're wanting to head at a high level and you're… got to get that- [crosstalk 00:01:58]
[Coleman] This is advanced stuff, but this is the little stuff that makes a huge difference for people of all calibers.
[Pace] Exactly. And I think that the root of this is where the plane of your rope is with your… Correlated, to where your hand is.
[Coleman] Fix the core of the problem. Butch Harmon used to talk about fixing tiger swing. You fix two or three core problems and you let the little ones fall away.