Breakaway Roping Videos and Tips
X Factor Roping has you covered
X Factor Roping has the best breakaway roping videos you can find online today. Improve your consistency, horsemanship, delivery, and become a better roper with X Factor Roping.
Featuring some of the best breakaway ropers like Jackie Crawford, Lari Dee Guy, and Hope Thompson.
We've got the best quality, most up to date breakaway and team roping videos you will find anywhere. With over 2,500 videos in our 24/7 instant access video library covering every aspect of roping from breakaway, heading, heeling, horsemanship, and more.
Check out some of our great breakaway roping heading videos below.
3 Great Breakaway Roping Tips To Help Get The Perfect Breakaway Loop, Elbow Position, and More
Breakaway Roping Tip #1 - Building The Perfect Breakaway Roping Loop

What is the best loop size for your breakaway roping? Is your spoke the right length? Watch this video to find out as Jackie Crawford explain the best way to build a winning loop!
Breakaway Roping Tip #2 - Proper Elbow Position

If you're looking to improve your breakaway roping then look no further than Jackie Crawford. Watch this video as she explains what it means to actually drop your elbow and the correct position you should have it.
Breakaway Roping Tip #3 - Throwing On Your Second Swing

Being fast in the breakaway is all about being comfortable with letting go of your rope. Check out this video of Jackie Crawford as she discuss ways to improve your ability to stay balanced and consistent at throwing your rope fast.
Members get access to watch some of the biggest open jackpots in the world like The Lone Star Shootout, Open Showdown, Cash Moore and Mike White Pasture roping just to list a few. Sign up today and get access to the best roping footage!
X Factor Roping is the easiest and most effective way to improve your breakaway roping.
Featuring top quality up to date content from experts like JoJo Lemond, Jackie Crawford, Lari Dee Guy, and Hope Thompson. X Factor Roping features professionally filmed videos that break down the best breakaway roping tips and techniques from the pros.
Access To The Best Online Roping Resources
Access to our exclusive online library of instructional videos, slow motion content, and more - taught by some of today's best professional ropers
Access to all of our exclusive Horsemanship Fundamentals Series of videos featuring NFR Qualifiers Joseph Harrison, Ryan Motes, and others covering everything you need to master horsemanship from the best in the industry
Roping Highlights from some of the biggest events like the Lone Star Shootout, West Texas Open, and Broc Cresta
Exclusive rodeo runs you won't find anywhere else - available in our private Facebook group
Breakaway Roping Tips from Lari Dee Guy, Charly Crawford, and Hope Thompson
Heading Tips from Chad Masters, Charly Crawford, JoJo Lemond, and more
Heeling Tips from Buddy Hawkins, Cesar De La Cruz, Ryan Motes, Kory Koontz, and more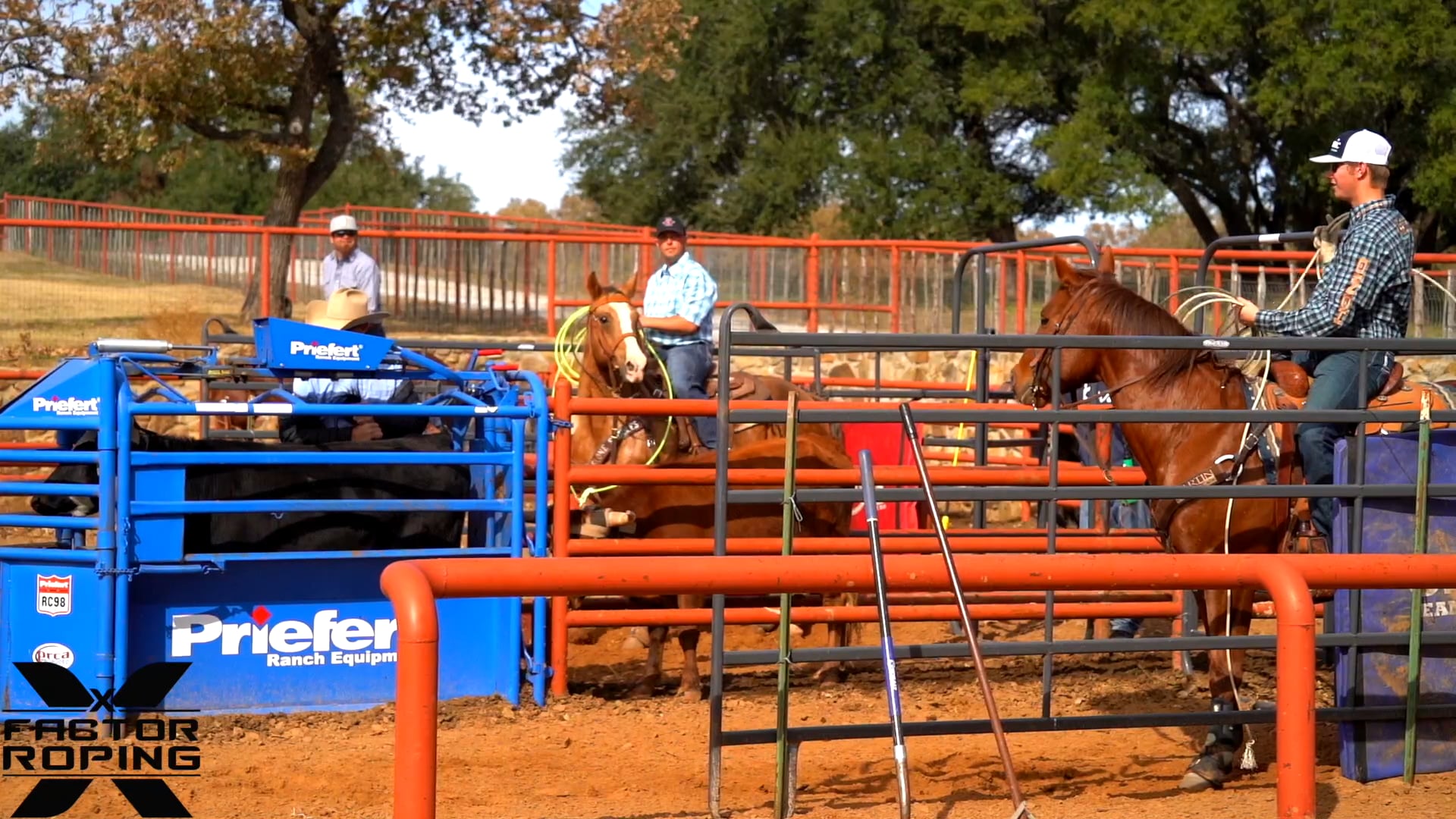 Are you serious about roping?
Pro Members have access to over 2,500 videos including full ropings, exclusive highlights, instructional videos, interviews, practice footage, our online coaching program, and more.
Over 2,500 Roping Videos

Access the largest online roping library including instructional videos, full ropings, exclusive rodeo runs, interviews, slow motion footage, and more.

Full Ropings

Including The Open Showdown, Mike White Pasture Roping, Windy Ryon Memorial, Broc Cresta Memorial, West Texas Open, Lone Star Shootout, and more filmed every year.

Instructional Videos

Our videos have some of the best instructors like Joseph Harrison, Ryan Motes, Jojo Lemond, and more. They cover every aspect of roping from heading, heeling, horsemanship, and the mental game.

Exclusive Interviews

We go behind the scenes with exclusive pre and post roping interviews with the competitors, winners, and the producers.

Practice Footage

Exclusive practice footage you won't find anywhere else so you can see exactly how to practice like the pros.

Online Coaching

Access to our Online Coaching Facebook Group for Team Roping and Breakaway Roping with our amazing coaches Jade Corkill, Tyler Wade, and Buddy Hawkins.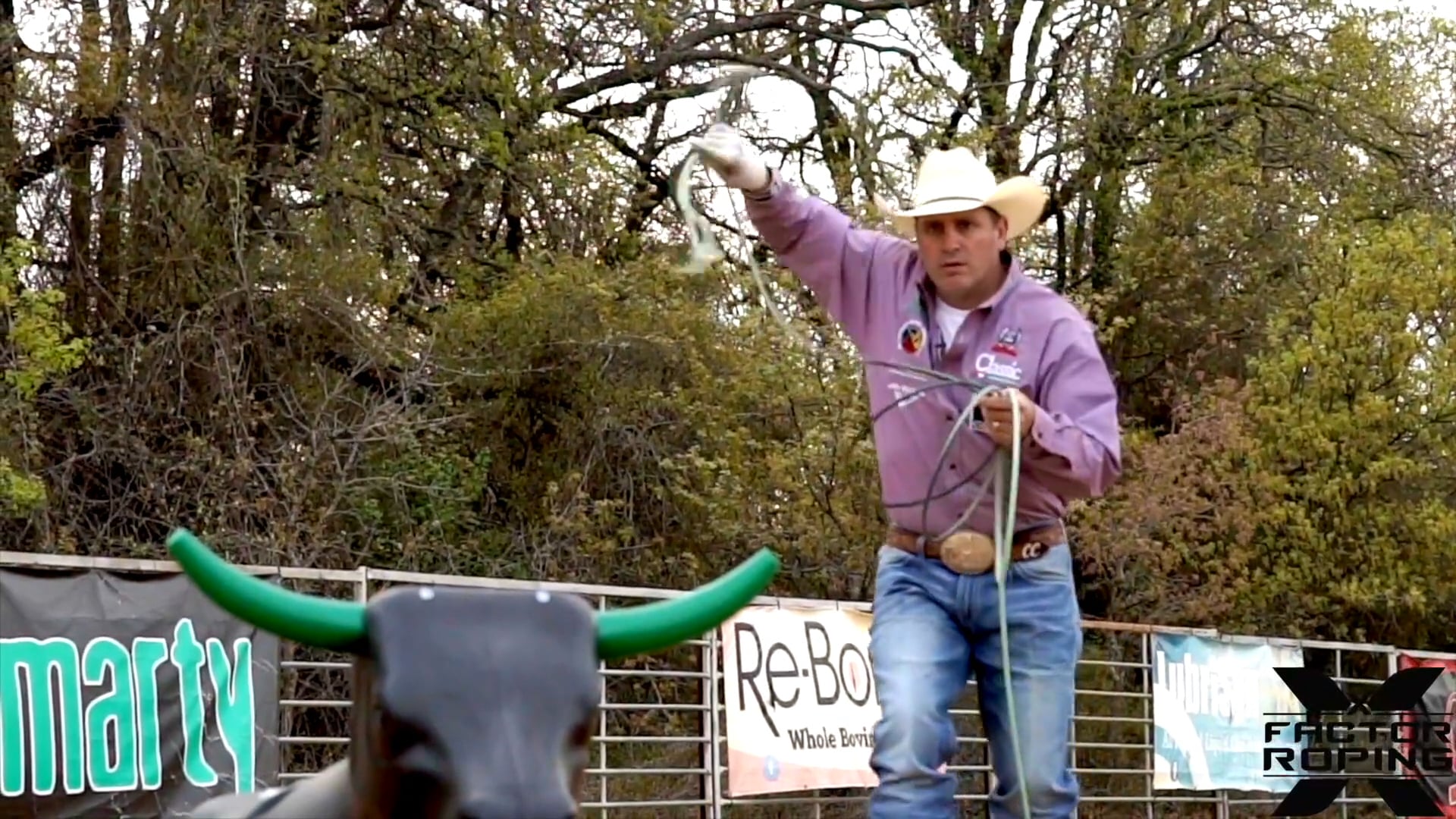 ✅ 3X World Champion Jade Corkill
✅ 3X NFR Qualifier Tyler Wade
✅ 3X NFR Qualifier Buddy Hawkins
Coaching from the best in the world is available at your finger tips. Submit videos of your runs, ask questions, and get answers.
Hear what our members have to say
Cutting Edge
Regular Updates
New footage added every month. Roping highlights, heading tips, heeling tips, slow motion footage, and more. We are committed to bringing you content that you want to see and helps ropers everywhere.
Top Quality
Professional Footage
Pro Members have Access to over 2,500 videos to take your roping to the next level. Including instructional videos, highlights, and our exclusive slow motion area
Coaching Program
Learn from the best
Learn from the best in Roping - NFR Qualifiers Joseph Harrison, Ryan Motes, and others have teamed up with X Factor Roping to provide you the best instructional videos around